Dakota Dunes Staff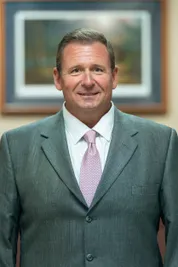 Dr. Joey L. Schroeder

Dr. Joey L. Schroeder is a graduate of Palmer College of Chiropractic, in Davenport, where he received his Doctor of Chiropractic degree. He was born and raised in Sioux City, graduated from West High School, then continued his undergraduate education at Morningside College. Dr. Schroeder began his career in Chiropractic in Sioux City as Schroeder Chiropractic Clinic in October of 1994. In 1997 he formed a partnership with Dr. Poss and changed the name of their clinic to Heartland Chiropractic Associates. The clinic has grown to be one of the largest chiropractic clinics in the Siouxland area.
Dr. Schroeder married Marcy L. (Jones) in 1996. They now have three children, Bryce Kelly (1998), Brady Joseph (2002), and a beautiful daughter Briley Lynn (2009).
They enjoy fishing, hunting, watching their kids' school activities, working outdoors and horseback riding together.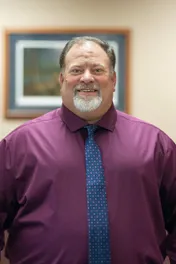 Dr. Wyatt M. Hagan
Dr. Wyatt Hagan is a life long Sioux City resident. He attended West High School and received his undergraduate education at South Dakota University. He attended Palmer College of Chiropractic in Davenport, IA and received his Doctor of Chiropractic degree in June 2000. Dr. Hagan joined Heartland Chiropractic January 2001.
He overachieved and convinced his wife Stacy (Goettsch) Hagan to get married in 1997 and they have five very energetic sons; Matthew (2001), Jacob (2004), Tyler (2006) and twin boys Andrew and Zachary (2008). When he is not acting as a shuttle service getting kids to numerous sports and activities or a revolving ATM for gas and lunch money, Dr. Hagan and his wife enjoy the rare times when the kids are gone and the house is quiet where they can sit exhausted on the couch and stare at the ceiling.

Dr Erik Johnson

Dr. Erik N. Johnson received his doctorate from Cleveland Chiropracc College- Kansas City. He grew up in Paullina, IA and attended undergrad at the University of Iowa and South Dakota State University earning degrees in Exercise Science and Human Biology. He owned and operated Johnson Chiropractic Clinic in Elk Point, SD from 2002-2017 before joining the Heartland Team. Dr. Johnson has 4 children – Victoria (1997,) Sophia (2002,) Hayes (2006,) and Nash (2011.) Favorite things to do with his spare time are boating, exercising, live music, and watching college football and wrestling.
Morningside Staff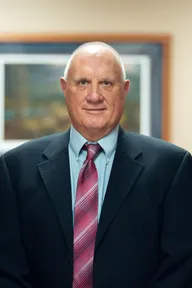 Dr. Dean J. Poss
Dr. Dean Poss is a native to Siouxland growing up in South Sioux City, NE. He attended the University of Nebraska then attended National College of Chiropractic in Chicago, IL graduating in May of 1981 with a doctor of chiropractic degree. He returned to Sioux City where he began practice with Dr. Don Benson. Although the name has changed and we have certainly grown, he has been in practice in Siouxland since 1981.
He has two daughters, Kylie and Jessica, who are both married and busy starting families and careers of their own. And he says that he now understands why people say they should have had their grandchildren first.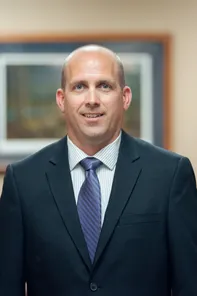 Dr. Chris Laures

Dr. Chris Laures is originally from northeast Iowa, he met his wife Katie while attending the University of Northern Iowa in Cedar Falls, while Katie was here in Sioux City at Briar Cliff University. After graduation in December of 2003, Dr. Laures attended Palmer College of Chiropractic Florida, located in Port Orange Florida, where he graduated in 2007. After graduation from PCCF, Dr. Laures worked at a practice in Overland Park, KS for a year before finding his way to Sioux City and Heartland Chiropractic in January of 2008.
Dr. Laures and his wife Katie (Schroeder) were married in August of 2008 and have two boys Cale (2011) and Liam (2014). The boys keep their parents busy, but in his free time Dr. Laures enjoys golfing, swimming with the boys, cycling, really anything that involves being outdoors and spending time with his family.